My Fellow AIA Utah Members,
Thank you for your many years of membership in the AIA. As a member, you help our chapter through your professional activity, your member participation, your advocacy, and your interest in programs and education. It's also great when you join in celebrating the achievements of other members of the chapter – events like our Design Awards and Fellowship programs.
Each year, our AIA Utah Honors and Awards Committee actively seeks Fellows applicants. Eligibility requires good standing in the Institute for not less than 10 years as of the Fellowship submission deadline. Note that the 10-year requirement is based on cumulative, not consecutive years of membership, and not including years as an Associate member. If you have been an AIA member for 10 consecutive years or more, you are eligible for AIA Fellowship!
Elevation to Fellowship in the Institute recognizes the achievements of our outstanding architects and their contributions to architecture and society. It is one of the highest honors the AIA can bestow upon a member.
Fewer than 2% of all registered architects in the United States are elected to fellowship in the AIA. Fellowship recognizes skills and achievements in one of five areas:
Design, Urban Design, or Preservation
Education, Literature, Research or Practice (with the option of a subcategory of management or technical advancement)
Leading the Institute in a Related Organization
Public service, government, industry, or organization
Alternative career, volunteer work with organizations not directly connected with the built environment, or service to society
I invite you to review these categories of Fellowship as well as investigate the frequently asked questions regarding Fellowship on the AIA website: aia.org/awards/7076-fellowship.
The invitation to apply for Fellowship is extended to every member who is eligible, and we hope that you will review your portfolio of work and achievements. If you have advanced our profession in some way, you should consider applying for Fellowship.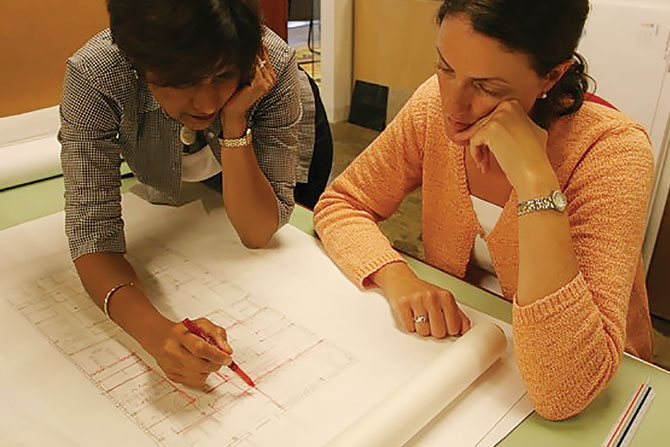 AIA Utah offers you the opportunity to work with an assigned sponsor and gain the experienced insight of the members of our Honors and Awards Committee, who will coach you through the details and refinement of the fellowship application process.
I personally hope that you will see the path to Fellowship as an achievable goal. Many members see "FAIA" as the end of a career track, but it is really an invigorating call to reconnect with the passion that sparked your career. You can also apply your insight and knowledge with the groups who need you the most – our Young Architects, and Emerging Professionals. Your input, wisdom and expertise are needed more than ever.
AIA Utah will host several sessions for those interested in Fellowship to receive critical feedback, commentary and assistance with application. Please check the AIA Utah website (aiautah.org) for specific dates and topics.
April – Eligibility letters mailed
June – Attend National Conference (virtual) and "Demystifying Fellowship" presentation from AIA Utah
June 29 – 8:00 – 9:30 a.m. (Zoom) check website for registration May 1
August – Preliminary Application review with committee
September – Weekly application review appointments
October – Fellows applications DUE October 5, 2021, 5 p.m. EST
If you have questions, please contect contect Phil Haderie at 801-575-8800 or phaderlie@vcbo.com. We look forward to hearing from you!