Photo caption: NOMA Utah Executive Committee (l to r): Tang Yang, Eman Siddiqui, Kambaja Tarr, Zahra Hassanipour, Jessica Batty, Dwight Yee
The Utah Chapter of the National Organization of Minority Architects (NOMA) officially became the 37th chapter of the organization in the summer of 2022. The mission of NOMA Utah is to support and highlight underrepresented communities in the design and construction industry. Through mentorship, outreach and education, we promote increased diversity, helping individuals in the development of their professional careers.
To accomplish this, NOMA Utah provides resources for licensing exams and exam preparation, provides mentors to students and young professionals and engages with under-represented communities to build a future pipeline. NOMA Utah also provides resources to the professional community to increase diversity at local design firms and support their hiring and promotion.
Since our inception a little over a year ago, we have given away 10 ARE exam fees as a way to increase the number of minority licensed architects since many minority and first-generation candidates may face financial barriers in their journey towards licensure. We have hosted mentoring sessions for students and emerging professionals with an esteemed panel of minority leadership from across the valley — this led to many open and honest conversations about what it means to be a visible minority in client or consultant meetings, how being a non-native English speaker may impact your licensing exam taking capabilities and about non-traditional pathways to licensure. We have attended the last two Career Fairs at the University of Utah to act as a resource for students and hope to take this to Salt Lake Community College and Utah Valley University in the years to come. We have partnered with Women in Architecture for a New Year Social and with the Young Architects' Forum on a building tour as we continue to build bridges with allied organizations. We have participated in professional panels hosted by the WIA at the University of Utah and presented a panel on Creating an Inclusive Workplace Culture at the AIA Utah conference as the broader design community starts to look to us to lead the necessary conversations around equity in our profession. This summer, we partnered with Glendale Middle School to host a two-week summer camp as part of NOMA's signature Project Pipeline initiative. The mission of Project Pipeline is to empower young people to affect change in their community through design. Project Pipeline serves a diverse population of students, all of whom are underrepresented in the design field — this is why we chose to partner with Glendale Middle School, which serves a student population of 67% Hispanic/Latino and 19% Asian/Pacific Islander students. We worked with students through all stages of design using thought-provoking and fun exercises. By the end of the two-week program, 65+ students had participated in NOMA Utah's inaugural summer camp.
Anyone in the design and construction industry is invited to become a NOMA Utah member — architects and allied professionals. We take a lot of pride in representing not just architects, but all the disciplines involved in our field. The current composition of the Utah Chapter is 40% Asian, 30% White, 15% Hispanic/Latino and the rest is made up of Middle Eastern, Black and Native American members. All NOMA Utah events are always open to everyone — one does not have to be a NOMA member to attend.
We are encouraged by the strong showing of support by our design community for NOMA Utah in the past year, which underscores the need for an organization like NOMA that brings to the forefront the issues of the marginalized and the disenfranchised that continue to plague our industry. Our initiatives are made possible by our sponsors and our volunteers, for whom we are very grateful. We have another mentoring event planned for the fall in addition to a presentation on hiring international students at the AIA Utah fall conference. We are working on starting an ARE prep program to bring together licensure candidates and provide them with resources and support. We will keep working on improving our Project Pipeline camp as we understand the lessons learned from our first year. We will also continue to build partnerships with allied organizations on our mission to create a more inclusive and equitable architecture profession.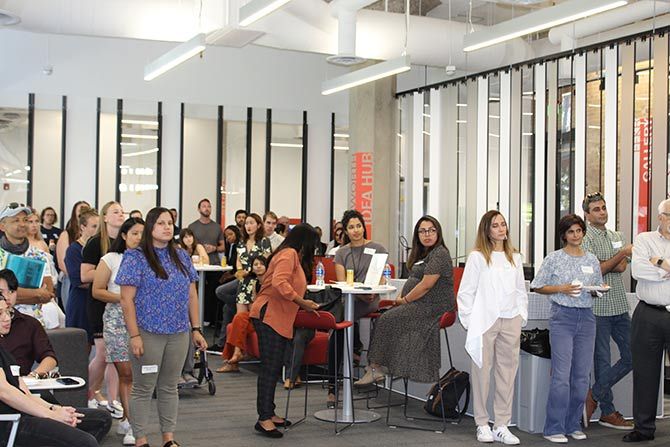 NOMA Utah Summer Social — Celebrating a Year of Inspiration at AIA Utah, July 2023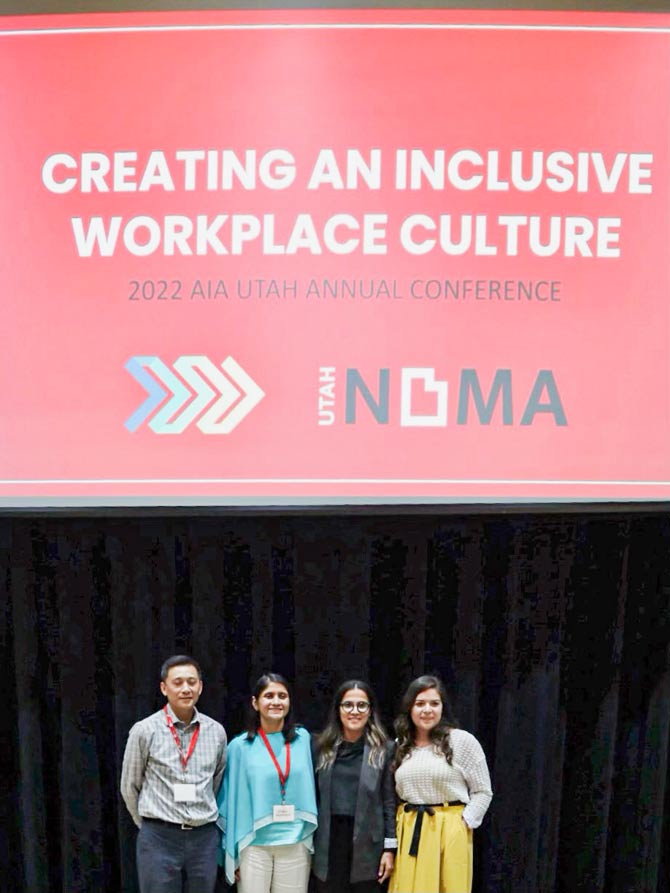 NOMA Utah presentation on Creating an Inclusive Workplace Culture at AIA Utah Annual Conference 2022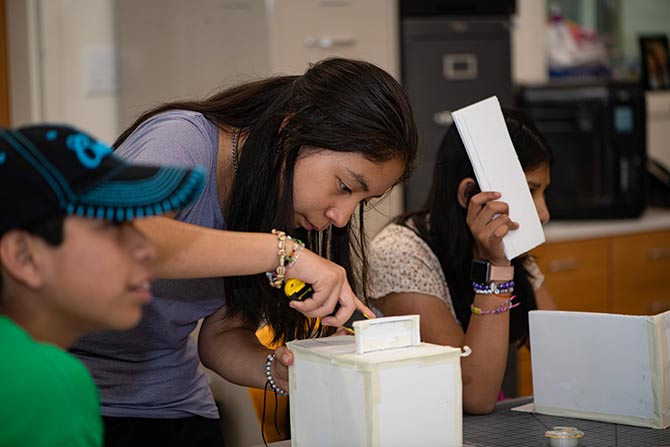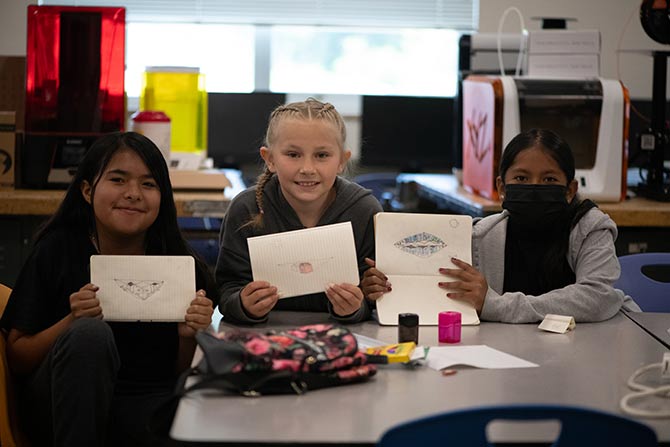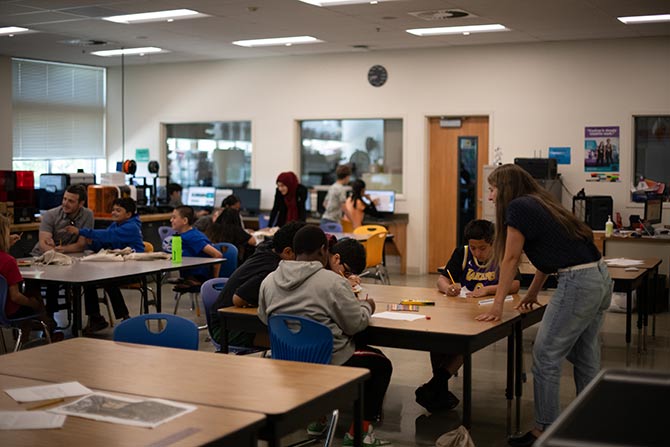 NOMA Utah Project Pipeline Summer Camp at Glendale Middle School, June 2023