Steve Cornell at State History first brought Helen Norton to AIA's attention. He and his team researched her, and then Phil Hadderlie tracked her down. Largely retired now, Helen lives now in Scottsdale, and shared her story with us.
HELEN STARLEY MCENTIRE NORTON
Being the first to do anything takes some moxie. Well into the later part of the 20th Century, women were not encouraged to go into, well, any profession, but certainly not architecture, and certainly not in Utah.
Helen Louise Starley (McEntire) Norton had a lot of moxie. She was born in SLC and raised in SLC and Ogden, graduating from Ogden High School. She was the only woman in her University of Utah Architecture School Class. She was the first woman to graduate with a degree in Architecture from the University of Utah in 1959. She was the first Utah woman to become a licensed architect through examination in 1973. And, she was the first woman to serve as the president of the Utah Chapter of the American Institute of Architects.
Some context. Architectural licensing wasn't a thing in the United States until catastrophic building failures in the late 19th and early 20th Century had the public demanding competency from the people designing and constructing public buildings. The first architectural licensing law was passed in the United States in Illinois in 1897. All 50 states followed suit in their own time; Utah in 1911.
Although architecture was an almost exclusively male profession, Louise Blanchard Bethune was named the first professional architect in the U.S. in 1888. Women, including Julia Morgan and Theodate Pope Riddle, were licensed in California and N.Y. after the turn of the 20th Century. There were women, like Morgan and Mary Colter, who designed buildings in Utah and the surrounding region during the first half of the Century, but no woman was trained, apprenticed, and examined for a license in Utah until Helen (McEntire) Norton.
In fairness, many architects prior to 1949, when The University of Utah's Department of Architecture was organized, received their license through experience. Those who were professionally educated were educated out of state.
Ken Pollard, AIA, of Pollard Architects, says, "Roger Bailey, FAIA, developed the program, and Charles Moore, Gordon Heck, and James Ackland taught in it. Before that, children would go off to MIT, Cornell, or Penn and then go on to the Beaux-Arts in France."
In a 1979 Salt Lake Tribune article, Helen was quoted as saying, "Women in the past stayed away from architecture as a profession. Until recently, it has been pretty much a man's world. But I don't think discrimination existed so much; women just didn't use to think of themselves in that role."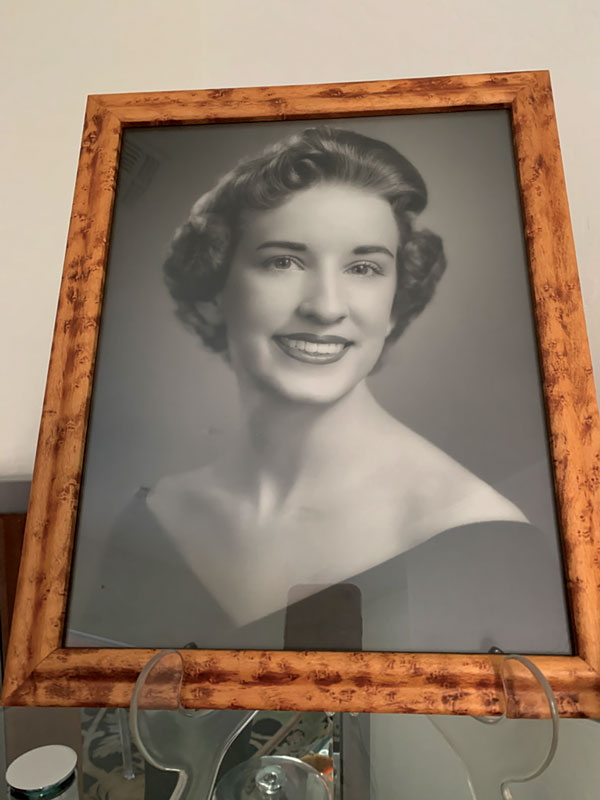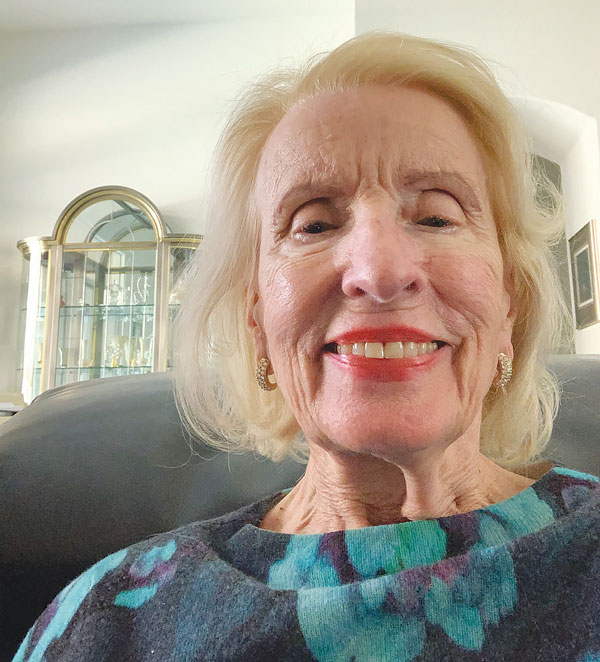 In our phone call, Helen said, "I started wanting to do architecture when I was nine. I did everything I could do to go and do it. I think they just thought of me as the "girl who could just do it."
After graduation, she served apprenticeships with Dean Gustavson, VanFrank & Associates, Panushka & Peterson, Sterling Lyon Associates – Ogden, William Wilde, and Cain Nelson Wares Architects in Utah and Nevada. After licensure, she went into practice for herself and in 1978 into partnership with Jerold Anderson. Utah projects included shopping centers, a resort condo in Midway, the Heritage Bank & Trust, the Garden Towers, Myers Mortuary in Ogden and Roy. The Oil Well (now Jiffy Lube) in Provo was then an emerging business that Helen designed with a special touch for women:
"McEntire designed the building with a lighter touch, despite its concrete block construction. She paid mind to the curvature and color of the building in order to create a more welcoming atmosphere. The entire surface of the building is covered with 2.5 inches of Styrofoam and is sealed off with a "Dryvit" covering. The Styrofoam not only allows for ease in the construction of the rounded corners but also provides insulation.
The new design of this building type was intended to provide a more welcoming space for women specifically, who, prior to this design, had not been taken into consideration in this industry. The color was lighter, and the whole design was softer than other buildings of the same typology. The landscaping and interior spaces were also taken into consideration. The waiting area was larger and had more of a living room feel to it in order to heighten the patrons' comfort, and the area around the building had trees and shrubs to again, create a more comforting environment."
During this period, she drove between an office in Ogden and an office in Salt Lake City and was remarkably active with the AIA. From 1970-1973 she served in all of the offices in the Northern Chapter AIA, and from 1973-1979 served on the Board of the Utah Society AIA in all of the offices, culminating in her presidency in 1979. "I think I was the only woman on the Board," said Helen.
Her national AIA roles included five years of active membership on the AIA Committee on Design. Helen was invited to testify as an expert witness before the House Appropriations Committee for the U.S. Congress to address Department of Defense Contracts and the Brooks Bill regarding bidding procedures and Architects and Engineers' role. In Utah, she was also the Co-Chair of the Objective and Means Committee and the Governor's Blue-Ribbon Committee. Significantly, Helen was chosen to the National AIA Women in Architecture Task Force — as one of five women architects with their own firms in the United States.
As time passed, more women became active in the profession, "Five gals finally came up and wanted to do what I was doing. I worked with them all, (we were) supporting each other in the architecture. We weren't together; it was just something we wanted to do." Five other women with Utah licenses are mentioned on the Beverly Willis Architecture Foundation site as being active during this period: Kathryn Cecelia W. Vernon, Ann Brudno, Jennifer Anne Johnson, Melodie K. Lewis, and Magda Jakovcev. Again, this site mentions Helen as entering the field first.
Since leaving Utah, Helen's design career has been rich, varied, and international. In the 1980s, she moved from Utah, practicing in both Chicago and Hawaii. She taught architectural design, lighting, color, Interior Architecture, and Mechanical Systems/Basics of Solar Energy at the University of Hawaii School of Architecture. Her work in Hawaii included the Price Waterhouse Corporate Offices, Ali'I Gardens — Hilton Hawaiian Village, and the Ala Moana Pacific Center.
By the 90s, Helen was a Corporate Architect for Mecuri International in Australia and New Zealand, working with Compaq Computer Australia. In the 2000s, she became the Owner/CEO of Corporate Kaleidoscope, working on projects largely in Australia and Hawaii. In addition to decades in the planning, design, and construction, Helen is also known for her lighting design and interior design — specializing since the 80s in color, Feng Shui, Brand Continuity, and Space Planning for retail centers, hospitals, corporate headquarters, hospitality, and specialty projects.
Even if Helen did not encounter active discrimination, certainly, there wasn't a lot of encouragement for women who wanted to be architects in the fifties or, for that matter, for the next 40 or 50 years. There was no women's restroom in the architecture building until the 1970s, and in 2021 only 15% of the Utah Chapter of the American Institute of Architects are Women. It still takes some moxie.
Helen Starley McEntire Norton has had a very full career. Not only was she the first woman to break several architectural glass ceilings in Utah, but she has also thrived in a male-dominated profession for over 50 years. As with other women who have pushed the envelope for succeeding generations, she just wanted to do it, against odds did it, and was thought of as the "girl who just got it done."