Announcing the hybrid 2021 AIA Utah Annual Conference, held September 20-24 with digital and in-person events at AIA Utah and Okland Construction in Salt Lake City. The 2021 conference theme, CONNECT, COLLABORATE, CELEBRATE, will showcase high-energy speakers, building tours, and genuine opportunities to connect with the Utah AEC community — but it won't be the same without you! Join us!
Learn more and register at aiautah.org.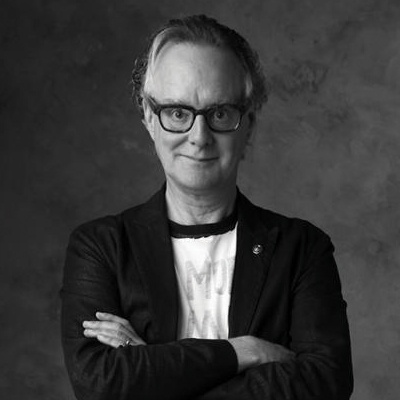 Monday, September 20
Opening Keynote and Welcome with Peter Exley, AIA
2:00-3:30 p.m.
Hybrid Event: Join at the AIA Utah Office or online
Join us to kick-off the AIA Utah 2021 Conference and to hear from AIA National President Peter Exley via Zoom. Peter will share his insight on the state of the profession and the future of AIA. Exley has served AIA in a number of roles, including as the at-large-director on the AIA Board; chair of the AIA's Public Outreach Committee; 2013 president of AIA Chicago; Illinois regional representative to the Strategic Council; and more.
Tuesday, September 21
Downtown Sketching Tour and Breakfast with Local Architect and Preservationist (1.5 LUs)
7:00-9:00 a.m.
In-Person Event: Limited to 20 people beginning at the AIA Utah Office
Join AIA Utah for an immersive CE program focused on refreshing your architectural sketching skills. We will tour downtown Salt Lake City with Carlos Setterberg to get inspired about details, design and architecture through sketching. Architectural preservationist Steven Cornell will join us and provide historic insight into the downtown area including the Ford Building, Rio Grande Depot and more. Breakfast included.
Citizen Architect Panel: Advocate for Your Profession (1 LU)
9:00-10:00 a.m.
Hybrid Event: Join at the AIA Utah Office or online
Hosted by the AIA Utah Govt. Affairs Committee
Speakers: Jackson Ferguson, AIA, Peggy McDonough, AIA, Darin Mano, AIA
Have you been inspired to get involved as a Citizen Architect but do not know where to begin? Are you an emerging professional who wants to make a tangible difference in your community? Are you seeking new ways to transfer your architectural skills to improve the well-being of others? If so, this session is for you. Light breakfast served.
Wednesday, September 22
Discussions with Utah AIA Legends (1 LU)
9:30-10:30 a.m.
Hybrid Event: Join at the AIA Utah Office or online
Speaker: Frances Pruyn
Join us to learn from the experiences of six significant AIA members who practiced between 1960 and 2021. Their stories, which will be told through video interviews conducted earlier this year, will explore how and why they became architects, the evolution of the industry during this period, struggles they faced, and advice they have for younger practitioners.
Wednesday, Sept. 22
Granary Campus Construction Tour (1 HSW)
4:00-5:00 PM
In-Person Event: Meet on-site at the Granary Campus
Guides: Aaron Day, AIA and Warren Lloyd, AIA
Join us for a tour of the Granary Campus, in Salt Lake City's warehouse district that transforms 130-year-old timber buildings into a one-stop shop for everything outdoors and recreation. This complex mixed-use project addresses multiple occupancies and businesses with requirements all within an existing set of warehouse structures known historically as the Utah Light and Railway Co. Storage Building at 400 W. 700 S., Salt Lake City.
What's Driving Owners Toward Sustainable Building Practices? (1 HSW)
10:30-11:30 a.m.
Hybrid Event: Join at the AIA Utah Office or online
Hosted by the AIA Utah BEC/COTE Committee
Speakers: Celia Peterson, Park City Municipal; Jeff Wrigley, State of Utah
This panel explores public and private initiatives and development with leaders in the A/E/C industry. Panelists will outline efforts to move buildings and communities toward sustainable practices at multiple scales and with the goal of reducing carbon emissions.
Thursday, September 23
Empowered Living: Affordable Housing Through Design (1 LU)
10:30-11:30 a.m.
Hybrid Event: Join at the AIA Utah Office or online
Like many places throughout the country, home prices in Salt Lake City are rising faster than the incomes of residents. Recently, a lack of inventory has resulted in a significant increase in prices, making buying a home out of reach for many. Join a panel of speakers from CDC Utah, The City of Salt Lake, and AIA Utah to discuss how design could address housing affordability along the Wasatch Front.
Restroom Revolution!: Designing Restrooms for Everyone (1 HSW)
2:00-3:00 p.m.
Hybrid Event: Join at the AIA Utah Office or online
Hosted by the AIA Utah EQxD Committee
It's 2021, and a nursing mother crouches on a dirty toilet in a stall so she can sit while she feeds her child. A father is out with his baby but finds there is no baby changing station in the men's restroom, leaving him searching for a clean or appropriate location. Inclusive restroom design has a complicated history and a controversial future. Join us to discuss opportunities for the future of restroom design.
Friday, September 24
Roundtable Networking Lunch (1 HSW)
11:30 a.m. – 1:30 p.m.
In-Person Event: Join at Okland Construction
Join your fellow AIA Utah members for lunch in the new Okland Construction building. Members will enjoy a full lunch while learning from roundtable panel presenters representing our engineering, consulting and general contracting community. This is the perfect opportunity to network with fellow AEC professionals.
Okland Building Tour and Long Drive Competition
1:30-2:30 p.m.
In-Person Event: Okland Construction
Save your spot for a building tour of the brand new Okland Construction Offices or join us for a long drive competition in the state-of-the-art golf simulator on-site.
AIA Utah Annual Business Meeting (1 LU)
2:30-3:30 p.m.
Hybrid Event: Join at Okland Construction or online
Speaker: Phil Haderlie, AIA
Check-in on your chapter! Attendees will receive advocacy, PR, financial, and education updates on their chapter, AIA Utah. You will also hear from nominees for the board of directors for AIA Utah before the voting is officially opened.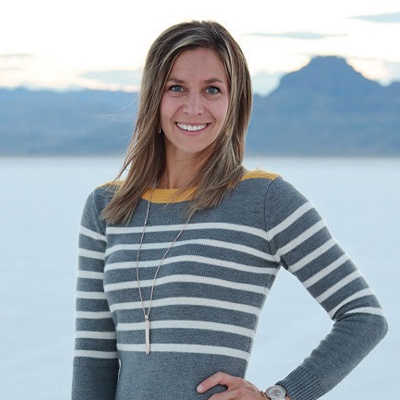 Closing Keynote with Noelle Pikus-Pace
3:30-5:00 p.m.
Hybrid Event: Join at Okland Construction or online
Join us for the closing remarks and the final keynote from special guest, Noelle Pikus-Pace. Noelle Pikus-Pace is a retired American skeleton racer who began her career in 2001. She won five medals at the FIBT World Championships, competed in the 2010 Winter Olympics in Vancouver, and won the silver medal in the 2014 Winter Olympics in Sochi. She'll offer her unique insight into resilience, teamwork, and believing in your own skills.
Conference Social Hour
5:00-6:00 p.m.
In-Person Event: Join at Okland Construction
Presented by the AIA Utah Member Relations Committee
As the conference officially closes, join us for a social hour to network with your fellow attendees. Light snacks and drinks will be served.