Utah has a serious housing challenge. Home and rental prices are at all-time highs, but inventory is at all-time lows. To rent a market-rate two-bedroom apartment, the point at which rentals become affordable is a combined income of $23.15 per hour ($48,152 per year), and the average home price is $551,100. Last year, the median home price increased 17%; available inventory dropped 11%-32% during the same period. As a result, many people in Utah do not have a path that will lead them to homeownership.
The answer is not building more luxury homes. Those are attractive to builders because they are more profitable, but too many people cannot afford them. The solution will have to include changing zoning policies to allow new, affordable housing developments. It will also have to involve innovating so builders have new designs that are easy to build without sacrificing form, function and maintenance. People have different needs at different times, and designs will also have to meet diverse housing needs. The goal is to foster independence, community, and empowerment among Utah residents by creating new housing options. The target demographic includes:
Active couples who want to downsize
Fixed-income residents
Individuals and couples who are currently homeless
Recent college graduates
Young professionals who want a smaller footprint
The housing problem, combined with the interest of architects and designers who want to solve it, has inspired three groups to launch a "Tiny Home" competition that began July 21, 2021:
The American Institute of Architects Utah Chapter (AIA Utah)
The Community Development Corporation of Utah (CDCU)
Salt Lake City Corporation
The competition was made possible by the generous support of CDCU, Ivory Innovations and the Utah Community Investment Fund (UCIF). It is hosted and funded by AIA Utah, Salt Lake City and CDCU.
Several community leaders spoke during the press conference at the AIA Utah Wadman Center to announce the competition. In order of appearance, they were:
Philip Henderlie, AIA, LEED BDC
Blake Thomas, the director of Community and Neighborhoods, Salt Lake City
Mike Ackerlow, CEO of CDCU
Erin Mendenhall, the Salt Lake City mayor
During her remarks, Mayor Mendenhall said that the goal is to create homes that fit the lifestyle and income of the people who live in them. Too many people, especially in Salt Lake City, lack the connections needed to get on the path to homeownership. The result is housing insecurity, which in turn has a devastating impact on low-income residents and their families. The homes that result from the competition won't fill everyone's needs, but they will serve the housing needs of many people who need a different kind of solution.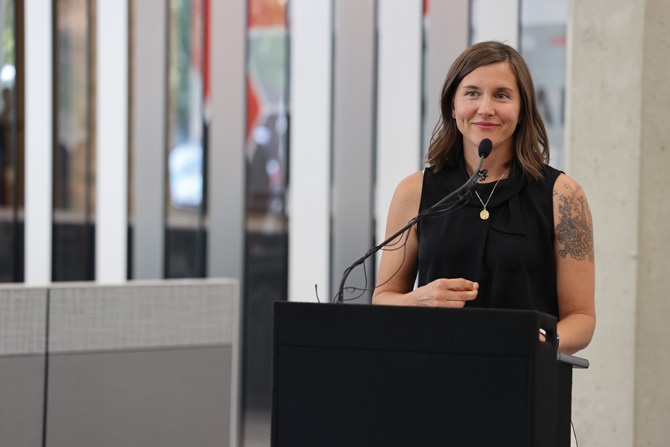 Mayor Mendenhall also commented that other cities, such as Austin, Texas; Eugene, Oregon; and Detroit, Michigan, have successfully implemented similar programs.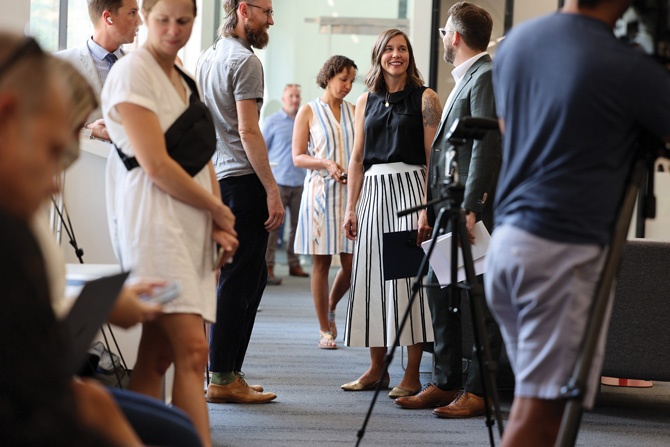 The internet has plenty of innovative ideas intended to provide living solutions that are fresh and less expensive than traditional housing. Accessory Dwelling Units (ADUs) come in several sizes (the website SomeElbowRoom.com lists the smallest as 12 feet by 16 feet, and the largest at 20 feet by 24 feet, with a starting price of $40,000). TinyHouse.com is another website that features tiny homes, many of which can be used as ADUs. In Utah, The Salt Lake Tribune published a story July 31, 2021, about a 45-acre parcel at 1850 West Indiana Avenue that may end up becoming a tiny home village to serve people experiencing homelessness.
Competitors for the AIA Utah Empowered Living Design Competition will include design students, emerging professionals, residential designers, and architects. Competition dates are as follows:
As noted previously, the competition began July 21, 2021
Registration for the competition ended Sept. 10, 2021, at 11:59 p.m. MT; each project submitted must have a non-refundable $50 fee and be accompanied by a registration form available on the AIA website
The final day for questions is Sept. 17, 2021
Questions will be answered by Sept. 24, 2021
Final submissions, using an AIA submission form candidates will gain access to after registering, are due
Oct. 29, 2021, at 5 p.m., MST
Entries will be reviewed and judged by Nov. 24, 2021
The grand prize winners and runners-up will be announced at an Awards Gala in Dec. 2021 (date TBD)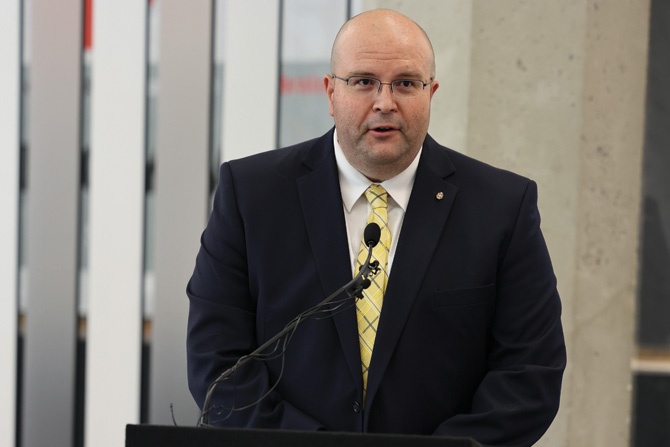 Each design award entry has an $80 fee, and each honor award entry has a $20 fee. Grand prize winners in the ADU or tiny home category will receive a $1000 prize. Selected runners-up will receive a $500 prize.
Entries may include ADUs, standalone homes, or small cottages in a planned development. The panel of judges will judge entries based on five criteria:
Affordability
Liveability
Sustainability
Durability
Accessibility
For more information, please visit aia.org/utah. If you have questions, call the AIA Utah office at 801-532-1727 or email phaderlie@vcbo.com. To visit the competition website, go to bit.ly/empoweredlivingdesign.